His passion for water sport brought Merijn up close to plastic waste; now his clean-up campaign is surfing a wave of success!
Merijn is a surfer. He grew up in Africa and learned to love playing on the water.
He's surfed big waves on the ocean. Now he lives in Holland, where he does windsurfing and kitesurfing in the North Sea.
He wasn't just doing it for fun. Every day he stopped at schools to talk to children about his other passion – one that has made him quite famous in Holland.
Super surfer
What is this other passion? Well, there's a clue if you take a look at all these ways Merijn has fun on the water. See if you see something they have in common.
What do you think?
Well, those boards are all made of plastic – made from oil that we pump out of the ground.
Plastic's great. It's strong, light and has loads of uses – not just surfboards. But we make and throw away too much of it.
Crazy nickname
Merijn became famous in Holland as "The Plastic Soup Surfer". It's a crazy title. Here's how he got it…
He was so keen on his sport that some years ago he rode 11,000 kilometres on his bike to go kitesurfing in the ocean off Morocco.
It was great. But one thing wasn't. The beaches were littered with plastic rubbish washed up from the sea.
So much plastic waste, that Merijn felt he was surfing on "plastic soup".
"I had to do something," he says.
Old plastic, new boards
Back home in Holland, he gathered plastic rubbish from his local surf beach. He melted it down to make a surfboard and started on the first of his journeys to get people talking about how to cut down on plastic.
Merijn kite-surfed all the way to England on a board made from old plastic bottles. He made what he thinks is the first board of recycled plastic made on a 3D printer and rode it from France to Holland. And he also travelled 1,000 kilometres down the river Rhine in just a month.
Success
His solution to the problem has started getting results.
Merijn got people together to ask the Dutch government to make a law to stop throwing away those little plastic bottles you get drinks in. It worked! From next year, you'll have to pay 15 cents more for a drink – but you'll get it back if you take the empty bottle back for recycling.
Merijn also helps people, including children, to speak up. They can send him pictures of the plastic litter they collect via an app.
One company was so embarrassed to see so many plastic wrappers from its famous sweets being photographed on the streets and in the water that it changed to using paper packaging!
Paddling to schools
On his latest journey, by paddleboard across the country, stopping at schools on the way, Merijn was showing teachers and children how they could fight plastic waste by doing more rubbish recycling in school.
Does your school recycle? Let us know how it works!
Merijn told WoW! that his message to kids was not that we have to cut down on plastic waste and recycle. "They know that already," he said.
What he's doing by showing with his surfboard that we can all do amazing things is he is helping kids see that they can have an impact beyond their own home and school.
Merijn told us that he talks to children to "have them get that feeling that they can have an influence on their surroundings". He shows them how they can get together and go their town's mayor, for example, to persuade the grown-ups that things should be done differently.
"Together," Merijn says, "We have the power to change the future!"
Problem ?
Plastic is great. It's light, cheap, keeps food clean… But when we throw it away, it hangs around to harm Nature.
Solution !
Use alternatives, like paper, that rot away quickly, or recycle plastic instead of throwing it away. Be like Merijn and make a noise to persuade others!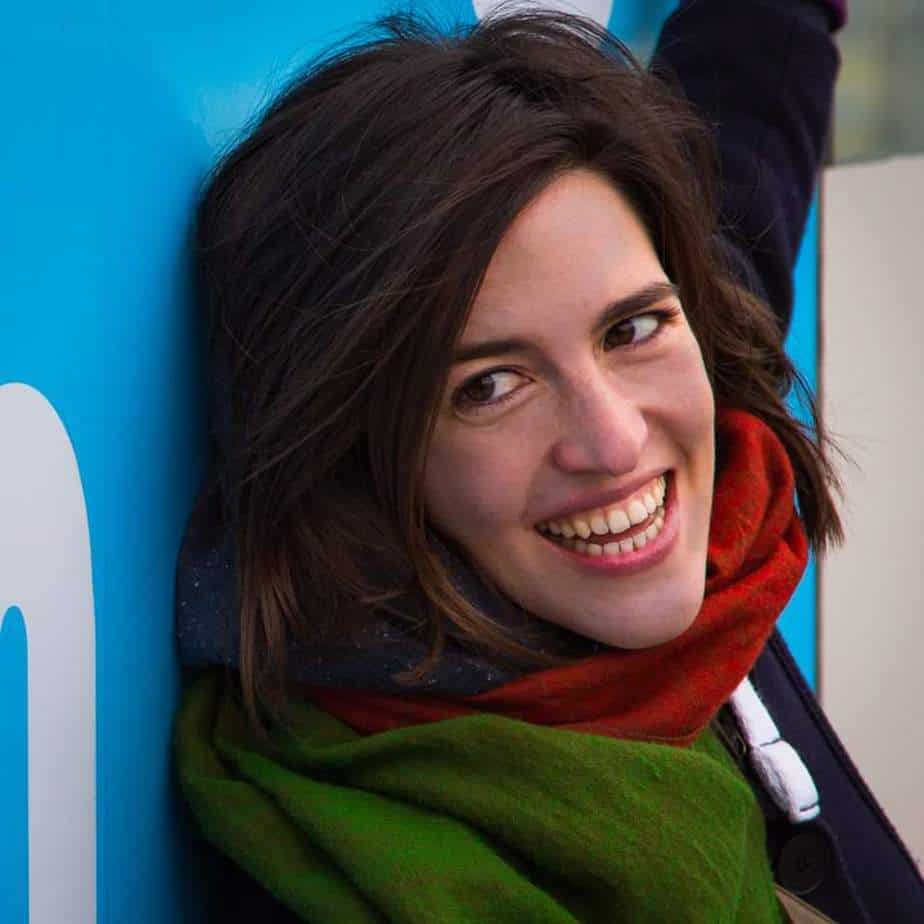 Grown-ups' follow-up
Find out much more about Merijn Tinga, a Dutch biologist and environmental campaigner at his website.
He spoke to the UN Environment Programme in this interview.
A few months ago, WoW! News brought you this hopeful report on a new plastic-eating bug.
This week, there's exciting news about an enzyme with even more appetite for digesting plastic to take it out of our ecosystem – The Guardian has more details.
And finally, if you want to hear Merijn's full story, he features in this hour-long documentary by Eelke Dekker: